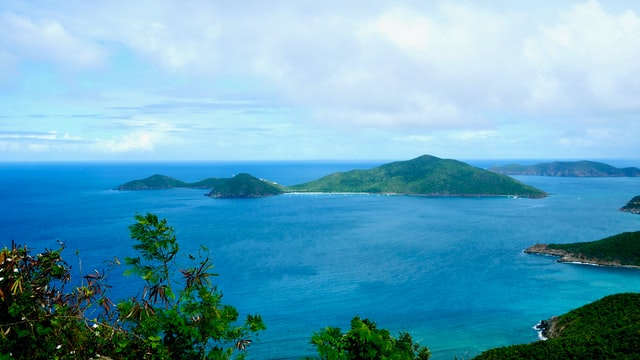 Há um território mais vasto que este – mais vasto que os limites traçados pelo mapa de uma ilha – um territorio que é o mar infinito e sus memórias. DEREK WALCOTT (1992, p. 3, traduçao nossa).
Resumo:
Esse trabalho explora o espaço físico e simbólico do mar no romance Vasto Mar de Sargaços, da escritora dominicana Jean Rhys (1890 – 1979). A imagem do mar, presente desde o título, ocupa uma posição central no romance de Rhys. Esse espaço é abordado neste trabalho a partir da interlocução com reflexões e teorias de escritores que colocam em primeiro plano a especificidade geográfica, histórica e cultural das ilhas do arquipélago do Caribe e a necessidade crucial de forjar uma poética/uma linguagem que possa dar voz ao(s) discurso(s) caribenho(s). Ao dirigirem o foco da atenção para o espaço marinho, eles privilegiam o mar como constituinte da identidade caribenha, a sua linguagem e sua poesia. O diálogo entre o romance Vasto Mar de Sargaços e as elaborações desses escritores permite articular questões relacionadas à cultura e à identidade caribenhas, assim como às dimensões da experiência histórica e social caribenhas a partir de novos paradigmas, desafiando os dogmas e métodos eurocêntricos e contestando as estratégias retóricas que insistem na concepção de identidade apoiada na ideia de nação e no sentido absoluto da diferença étnica e racial. Desse modo, tanto o romance quanto os trabalhos desses escritores caribenhos acenam para outras possibilidades de conceber a identidade.
Palavras-chave: identidade caribenha; mar; Vasto Mar de Sargaços.
Abstract:
This work explores the physical and symbolic space of the sea in the novel Wide Sargasso Sea by the Dominican writer Jean Rhys (1890 – 1979). The image of the sea, present from the title, occupies a central position in Rhys' novel. This space is approached in this work through the interlocution with reflections and theories of writers that put in foreground the geographic, historical and cultural specificity of the islands of the Caribbean archipelago, as well as the crucial need to forge a poetics/a language that can give voice to the Caribbean discourse(s). By focusing their attention on the marine space, they privilege the sea as a constituent of Caribbean identity, language and poetry. The dialogic interlocution between the novel Wide Sargasso Sea and these writers' ideas allow us to articulate issues related to Caribbean culture and identity, as well as to the dimensions of the Caribbean historical and social experience from new paradigms, challenging Eurocentric dogmas and methods and contesting rhetoric strategies that insist on the conception of identity based on the idea of nation and in the absolute sense of ethnic and racial difference. Thus, both the novel and the works of these Caribbean writers beckon to other possibilities of conceiving identity.
Keywords: Caribbean identity; sea; Wide Sargasso Sea.
https://revistas.ufrj.br/index.php/interfaces/article/view/29436
De Freitas, Viviane. Vasto mar de Sargaços: a poesia, a identidade e o mar caribenhos. Revista InterFACES (Letras e Linguística), v. 28, n.01, p. 140-157, 2018.
* Viviane Ramos de Freitas é Doutora em Literatura e Cultura pela UFBA – Universidade Federal da Bahia (2017), Brasil, com a tese intitulada «Cartografias do exílio», mestre em Cultura Moderna pela UCL – University College London (Inglaterra, 2012) e mestre em Teorias e Crítica da Literatura e da Cultura pela UFBA (2006). É graduada em Letras com Inglês pela UFBA (2002) e em Administração de Empresas pela UFBA (1994). Viviane de Freitas é professora adjunta de língua inglesa do Centro de Cultura, Linguagens e Tecnologias Aplicadas (CECULT-UFRB), campus Santo Amaro da Purificação. Coordena o Projeto de Extensão em Língua Inglesa CECULT (PROLINGUO) e é membro do Programa de Extensão em Língua Inglesa CECULT/UFRB (PROELI). É coordenadora do projeto de pesquisa «Leitura, Literatura, Educação e Diversidade» (UFRB), coordenou o projeto de pesquisa Cartografias do exílio (UFRB), e atualmente é colaboradora dos projetos de pesquisa «Texto e discursividade: interdisciplinaridade, movimentos de enunciação e letramento acadêmico» e «Mapeamento e estudos críticos das literaturas do Recôncavo Sul» (UFRB). Participa como pesquisadora dos grupos de pesquisa FIPE – Formação e Investigação em Práticas de Ensino (UFRB), Poiéticas – Gênero, Corpo, Cultura e Subjetividade (UFRB) e Estudos Culturais: Cinema, Literatura e Outras Artes Contemporâneas (UFBA). Possui experiência de ensino em língua inglesa, literaturas de língua inglesa, estudos literários e culturais. Atualmente concentra seus interesses de pesquisa nos diálogos entre literatura e estudos decoloniais/ pós-coloniais, literatura e educação, literatura e outras artes, literatura e estudos de gênero, e nas configurações de exílio feminino nas literaturas caribenha e afro-brasileira.